Luxury design table with air purification function is a new trend in home design. This product meets two key requirements of modern home interiors - functionality and aesthetics. It is an ideal solution for people who want not only a beautiful and tasteful home, but also a clean and healthy environment.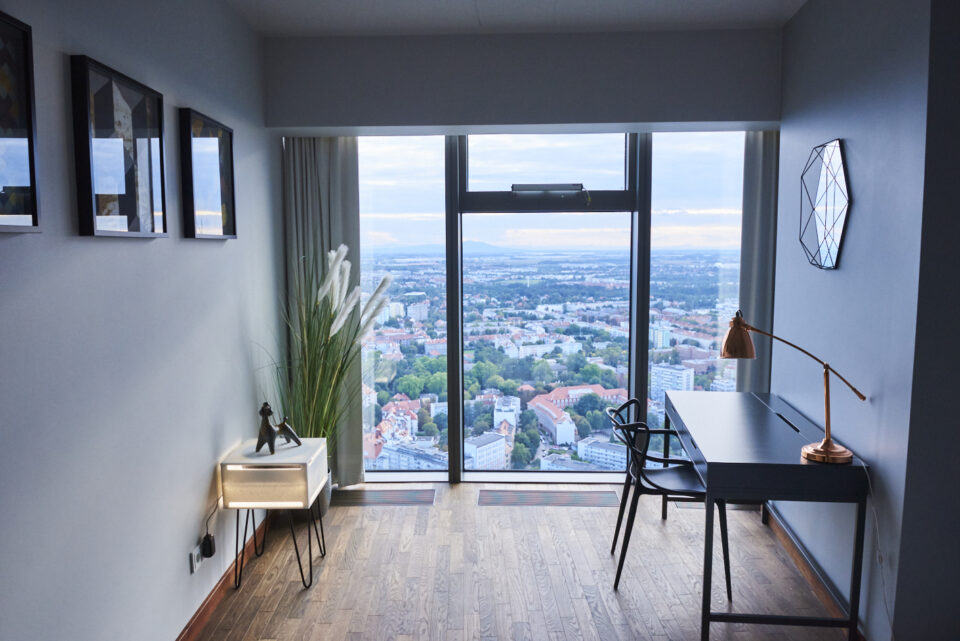 Health is undoubtedly one of the most important factors for our happiness and satisfaction in life. And when it comes to our homes, it is important to ensure that they are as safe and healthy as possible for us and our families. One of the key factors that affects our health is the quality of the air we breathe.
The design table with air purification function is a modern and practical solution for any interior. Its main advantage is that it combines two functions - a design piece of furniture and an air purifier. This makes it suitable for any space, from the living room to the bedroom, to offices, public spaces such as hotel lobbies or waiting rooms, where it helps to improve the air quality.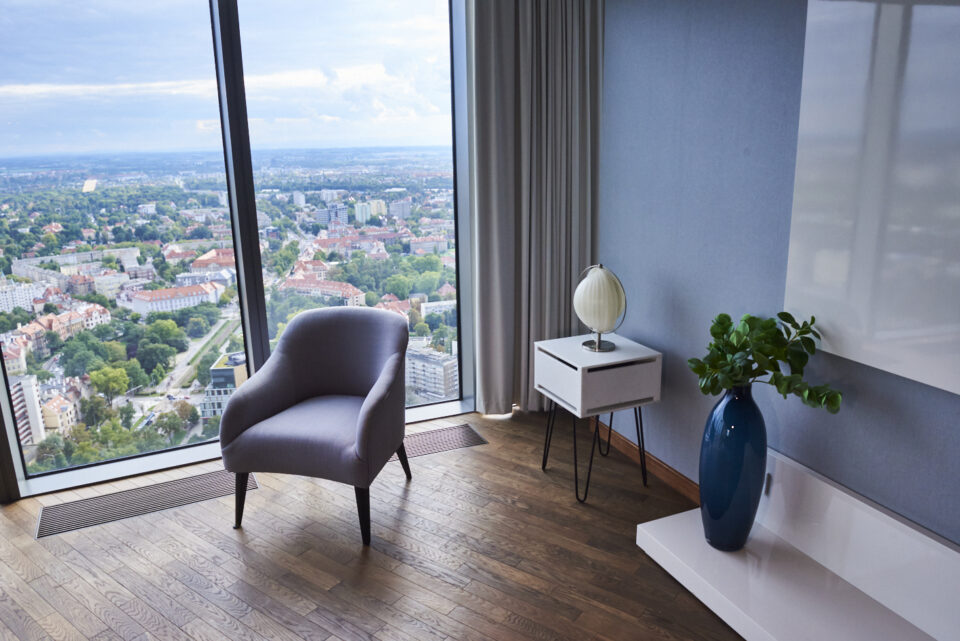 Its luxurious look and wide range of colors allow for easy integration into any interior design.
The table is equipped with the latest air purification technology. Its advanced filter system can effectively remove all types of impurities and allergens, such as dust, pollen, pet hair, bacteria, viruses, and other harmful substances. This ensures clean and healthy air throughout the space. It is ideal for those who suffer from allergies or respiratory problems. The air in our homes can be up to 100 times worse than outside, yet we spend most of our time indoors. 25% of children under 15 are allergic, and it has been proven that every tenth allergy develops into asthma.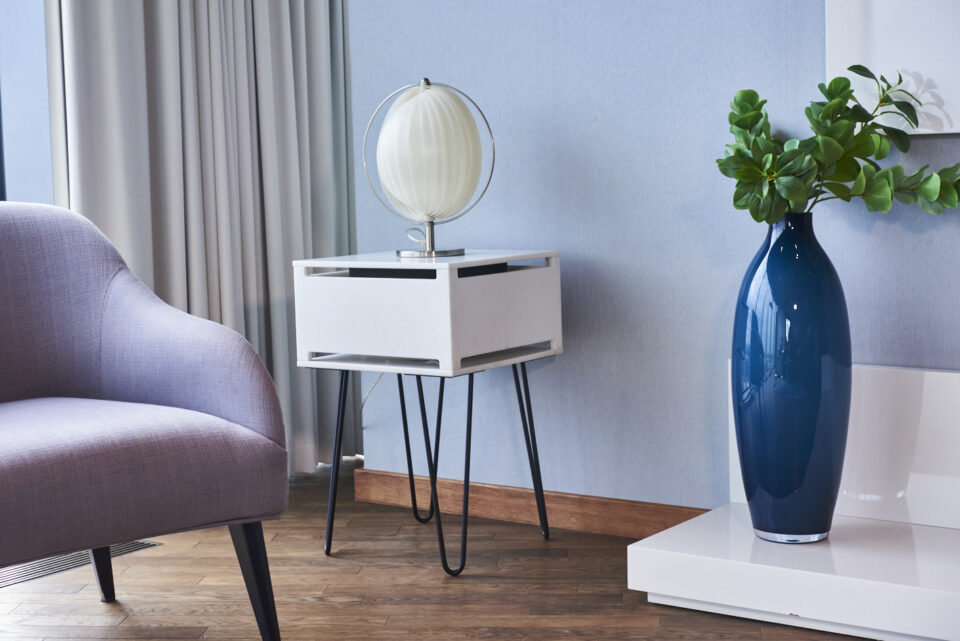 Thanks to the silent fan, the air purifier operates almost silently, so it doesn't disturb during work or rest.
The air purifier can be controlled via remote control, and the power setting can be adjusted to the individual needs of the user.
In addition to air purification and stylish design, the EZRA table also offers another feature - ambient lighting.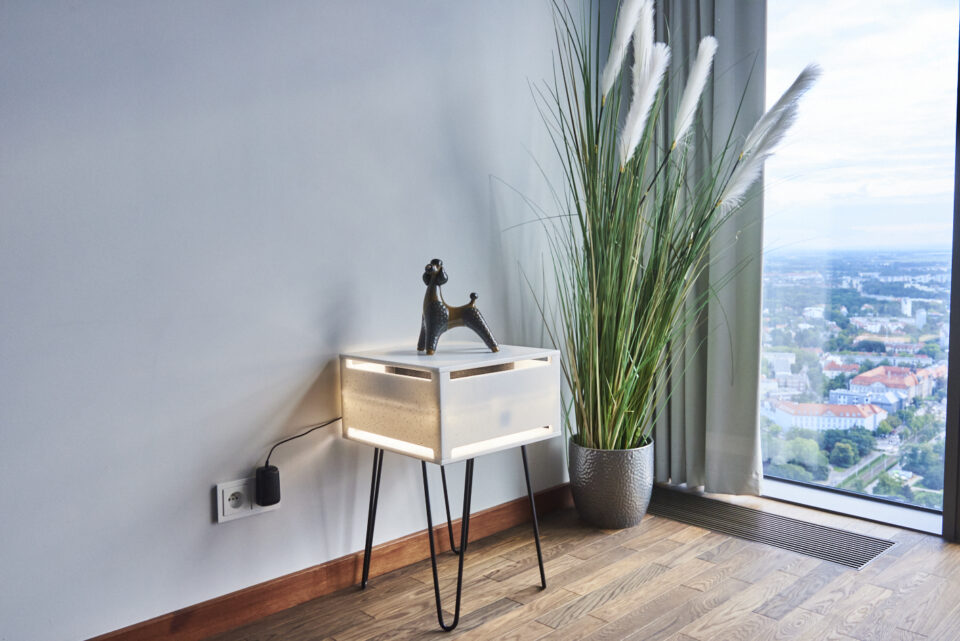 Ambient lighting is one of the most effective methods to create a pleasant and relaxing atmosphere in the room. It can be used to create an intimate and calm environment for evening reading or to relax after a busy day. The light intensity can be adjusted by touch.
EZRA is ideal for families with children, allergy sufferers, and anyone who cares about their health and the quality of the air in their home.